Welcome to Dunapack Packaging Croatia
Dunapack Packaging Zabok is a leading producer of corrugated board and packaging. We provide high quality and innovative packaging solutions for our customers. We use state-of-the art technology and care for sustainability and our environment: Our raw materials consist mainly of recycling paper. All our products are 100% recyclable.
Our customers are leading Croatian and regional producers.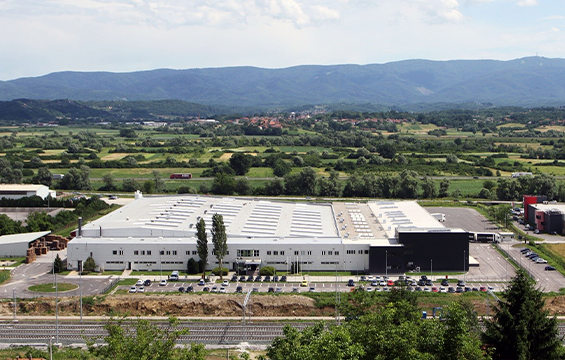 About Dunapack Packaging Croatia
Greenfield Project
Prinzhorn Holding is present on Croatian market from early 90's. Based on good sales results on Croatian market, idea of building a plant was born. This would allow positioning of Prinzhorn Holding as a market leader in recycling, paper and packaging in the region.
Valoviti papir Dunapack d.o.o. is founded in 2001. In Zagrebu and this presented first step toward the greenfield investment in Croatia.
In 2003. construction of Packaging company started in Zabok. 23 Mio € greenfield investment with official opening of the factory in April 2004. Overall it was invested over 25,5 Mio €.
Factory is making business sales of 122 Mio m2 corrugated products per year (data from 2021).
Dunapack Packaging develops and produces customized, high quality printed corrugated packaging solutions at all sites. The strengths and core values of Dunapack Packaging are a consistent customer focus, a customized product portfolio, very high standard of quality together with an ecological oriented production.
Our Products and Services: